The Sanfilippo Foundation - "Place de la Musique"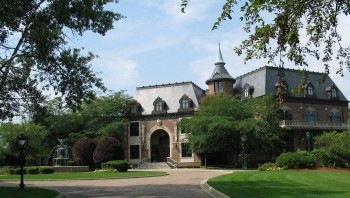 Summer Concert Series Tickets are now available! Visit the Concert Series page for more information.
The Sanfilippo "Place de la Musique" is known worldwide for its magnificent collections of beautifully restored antique music machines, phonographs, arcade and gambling machines, chandeliers, art glass, the world's largest restored theatre pipe organ, the most spectacular European salon carousel in existence, street and tower clocks, steam engines and other functional mechanical antiques, displayed within a breathtaking French Second Empire setting.
The primary motive behind this collection is the preservation and sharing of the experience of these marvelous inventions of the Western World.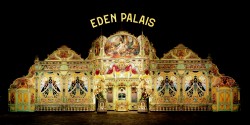 | | |
| --- | --- |
| As seen on Chicago's ABC Channel 7! | As seen on WTTW's Chicago Tonight: |
The Place de la Musique contains the largest collection of restored automatic musical instruments in the world, including:
music boxes and phonographs
coin-operated pianos
violin machines
photoplayers
American and European orchestrions
dance organs
fairground and band organs and calliopes
the world's largest indoor theatre pipe organ
Only with proper restoration or conservation can these instruments look and perform as they did when new.
Charitable functions at the Place de la Musique have not only raised in excess of three million dollars over the last few years, but have also exposed thousands of people to these antique musical and mechanical wonders. Numerous private concerts, dinners, tours, conventions of collectors' groups and other festivities have been held here since the first music room was completed in 1984.
Join our mailing list:
Please be assured that we never sell or exchange email addresses, this is for the Sanfilippo Foundation use ONLY.